Release date: 2010-11-17

American scientists have recently developed "human brain connection" devices, making the technology of human brain control computer a reality. People can even play computer games through thought activities, such as: manipulating mouse pointers, running simple games, adjusting the brightness of photos, and so on. American scientists claim that this instrument allows people to manipulate computer games through brain consciousness, which will bring a new world to patients with latch syndrome.

The instrument allows people to move the mouse on the computer screen with only brain consciousness, and can complete the operation of changing the brightness of the image, which will realize some simple computer games through consciousness, and finally realize the brain damage patients and the outside world. Communication and contact.

The research team for this project consists of scientists from the University of California and the California Institute of Technology. They recruited 12 research volunteers with epilepsy who implanted sensors that monitor nerve activity in the brain to control the condition.

Through training, volunteers attempt to consciously control the nerve endings and neurons in the brain, using only the mind to open or close a nerve ending or a neuron. These thought signals captured by the sensor will eventually be translated into commands in the computer. According to scientists, the study shows that people can consciously and quickly control the neurons in the deep brain. Through this technology, volunteers can now control the movement of the cursor on the computer screen, as well as the brightness adjustment of the picture, which is enough to achieve simple computer games by relying solely on brain activity, and comatose patients who are conscious but unable to express will also be able to use The computer communicates with people.
Source: Jiangnan Times
White Garlic,also called Normal White Garlic or purple white garlic,is the most common garlic variety of Shandong,China. The skin of normal white garlic is basically white but White garlic also has a few purple stripes on it.
Normal white garlic, new crop
1. Commodity name: Normal White Garlic (Regular white garlic or Single Clove Garlic)
2. Feature: strongly spicy, milk white flesh, naturally bright color, no burnt, no mouldy, no broken, no dirt skins, no mechanical damaged, 1-1.5cm stem length, roots cleaness.
3. Size: 4.5-5.0cm, 5.0-5.5cm, 5.5-6.0cm, 6.0-6.5cm, 6.5cm & up.
4. Packing:
1) Loose packing(inner string bag):
a) 5kgs/carton, b) 10kgs/carton, c) 20kgs/carton; d) 5kgs/mesh bag, e) 10kgs/mesh bag, f) 20kgs/mesh bag
2) Prepacking:
a) 1kg*10bags/carton b) 500g*20bags/carton c) 250g*40bags/carton
d) 1kg*10bags/mesh bag e) 500g*20bags/mesh bag f) 250g*40bags/mesh bag
g) prepacked by 1pc/bag, 2pcs/bag, 3pcs/bag, 4pcs/bag, 5pcs/bag, 6pcs/bag, 7pcs/bag, 8pcs/bag, 9pcs/bag, 10pcs/ba, 12pcs/bag, then packed with 5 or 10kgs carton, 5 or 10kgs mesh bag outside h) packed according to clients' requirements.
5. Supply period: all the year round
a) Fresh Garlic: early June to end August
b) Cold storaged garlic: early September to the next middle May
6. Conveyance:
a) Cartons: 24-27.5MT/40' HR (If palletized: 24Mt/40' HR)
b) Bags: 26-30Mt/40' HR
7. Transporting and storing temperature: -3°C--+2°C
8. Shelf life: stored for up to 12 months in proper conditions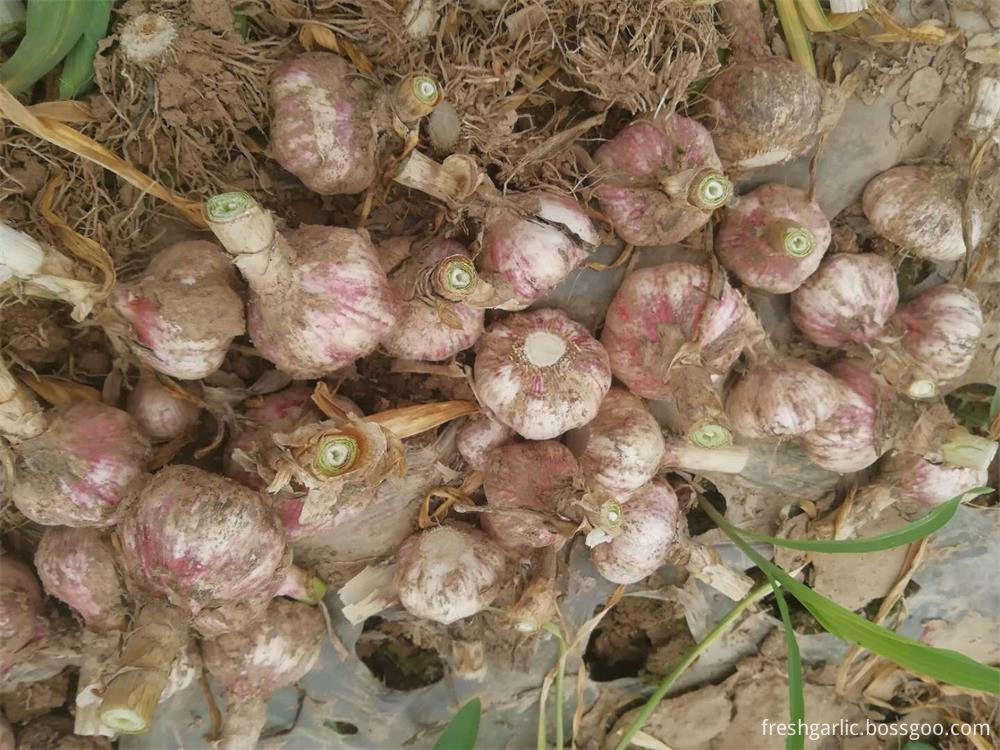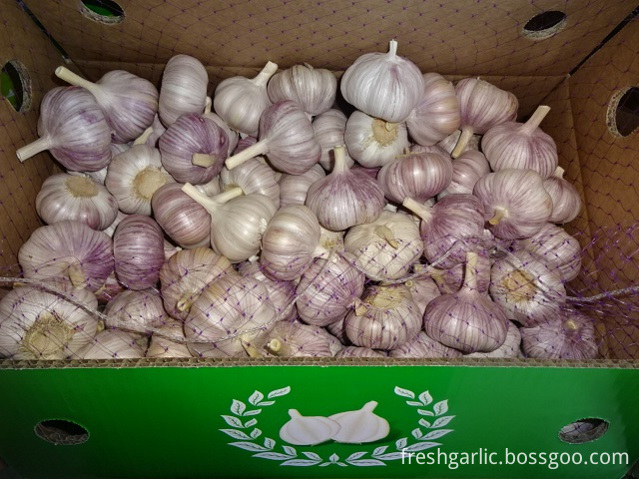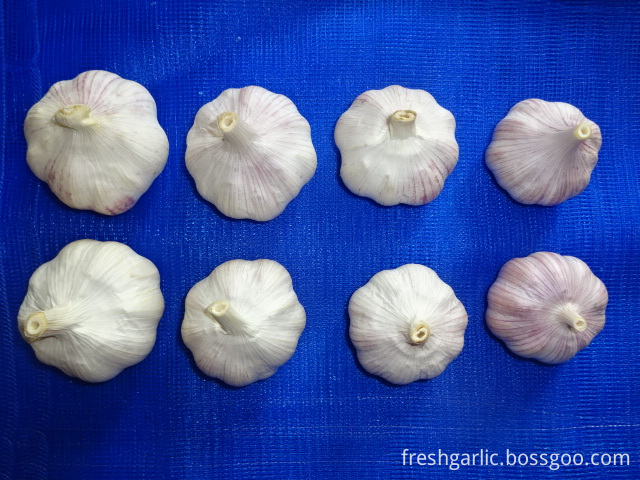 Normal White Garlic
Normal White Garlic,Fresh Normal White Garlic,White Garlic,Single Clove Garlic
JINING FORICH FRUITS & VEGETABLES CO., LTD. , https://www.forichgarlic.com